Gammaflux LEC
Hot Runner Temperature Control
For Up To 24 Zones

Designed for smaller hot runner system applications, the LEC is offered with 2, 6 and 12 zone enclosures. A network module allows you to link two 6 or 12 zone enclosures together for up to 24 zones of control. The LEC features a modular design for simple control card removal, addition or replacement.
SENSE - CONTROL - ACTUATE
Triangulated Control Technology®
TOUCH
S E N S E
Gammaflux controllers measure the exact temperature 20 times per second.
TOUCH
C O N T R O L
The Gammaflux PID2 control algorithm adjusts if the actual temperature deviates 0.03 ºF (0.014 ºC) from the setpoint and monitors the rate of change in the actual temperature. As a result, the output to the heater is regulated in advance of the typical proportional band to limit or eliminate overshoot and undershoot.
TOUCH
A C T U A T E
Using phase angle control (0.1% resolution, 1,000 steps), the Gammaflux controller ensures smooth and precise power delivery to each heater.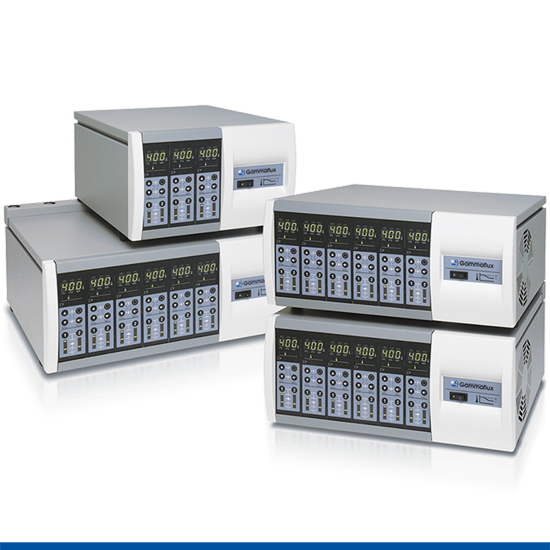 The Gammaflux LEC is equipped with the proprietary Triangulated Control Technology® for the best temperature sensing, controlling, and actuation capabilities.
In addition, each 6 and 12 zone LEC enclosure comes prewired, ready to accept an optional network module.
With a network module, users can connect the LEC to the injection machine controller.
MEET OUR AMAZING TEAM
This is one of the eye catching layout variants of our team module. Portrait your team members with their name, job position, photo and optionally group them by department.
"When you head on out to the Moon, in very short order, and you get a chance to look back at the Earth, that horizon slowly curves around in upon himself, and all of sudden you're looking at something that is very strange, but yet is very, very familiar, because you're beginning to see the Earth evolve."
BLOG PREVIEW
WHAT WE HAVE TO SAY
With our blog post preview you have lots of different layout and extensive filter options to promote and push your content.

When selecting Gammaflux, you are selecting a partner who is
critical to your individual product and profitability.

Gammaflux has half of a century of providing the industry with leading control systems technology.

Unmatched, hands-on support no matter where in the world you are located. Experience why our service is our strength.

Controls you can count on. People you can trust. We stand behind our products and the people who service them with our guaranteed warranties.